---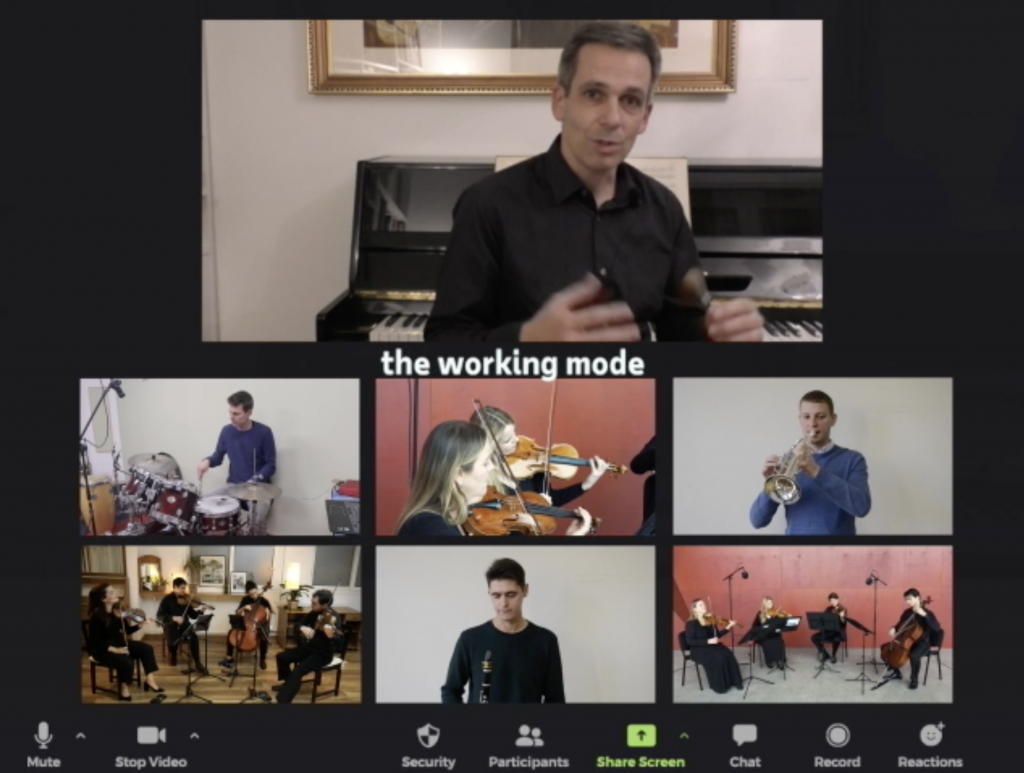 New – 

100% online – no previous knowledge of music necessary
Remote Leadership Orchestra for executives
For individuals and small groups
Remote teams do not need a classical conductor with a baton on a podium. They need remote leadership for autonomous work in a precisely coordinated project.
In this training, executives coordinate the recording of a piece of music by our international Leadership Orchestra. The musicians play in different countries.
The trainer supports them in their communication with the musicians and in the use of the tools.
The results of the work and the process are evaluated together.
The executives transfer their findings to their fields of responsibility.
That's how the online training works:
1 week in advance: Selection of the pieces of music 

Interactive webinar: Input and discussion on the success factors of online orchestras

Project setup: Introduction of the team and the tools, planning of the project 

Recording and Assembling: Recording of the parts and production of the piece of music

Performance: The result of the work is evaluated together with the musicians.

Transfer: Feedback and conclusion for the individual field of responsibility

1 week later: Video recording for all participants
We offer Blended Learning with our experienced partner ensembles in these regions.
How it works:
1 week in advance: Music pieces for choices as MP3 and notation video
Online- Intro: Input and discussion about leadership success factors  in orchestras and customer company
Online Crash Course: Conducting Basics , Preparation for conducting session
Live and present: Conducting session with string quartet following the current distance rules. The trainer is connected via video donference. Video and audio recording for participants.
Online Transfer: Feedbacks and conclusion via video conference and online pinboard
1 week later: Participants receive video recordings
... Executives improve their leadership impact
on our podium
... Teams strengthen their identity and performance in our sessions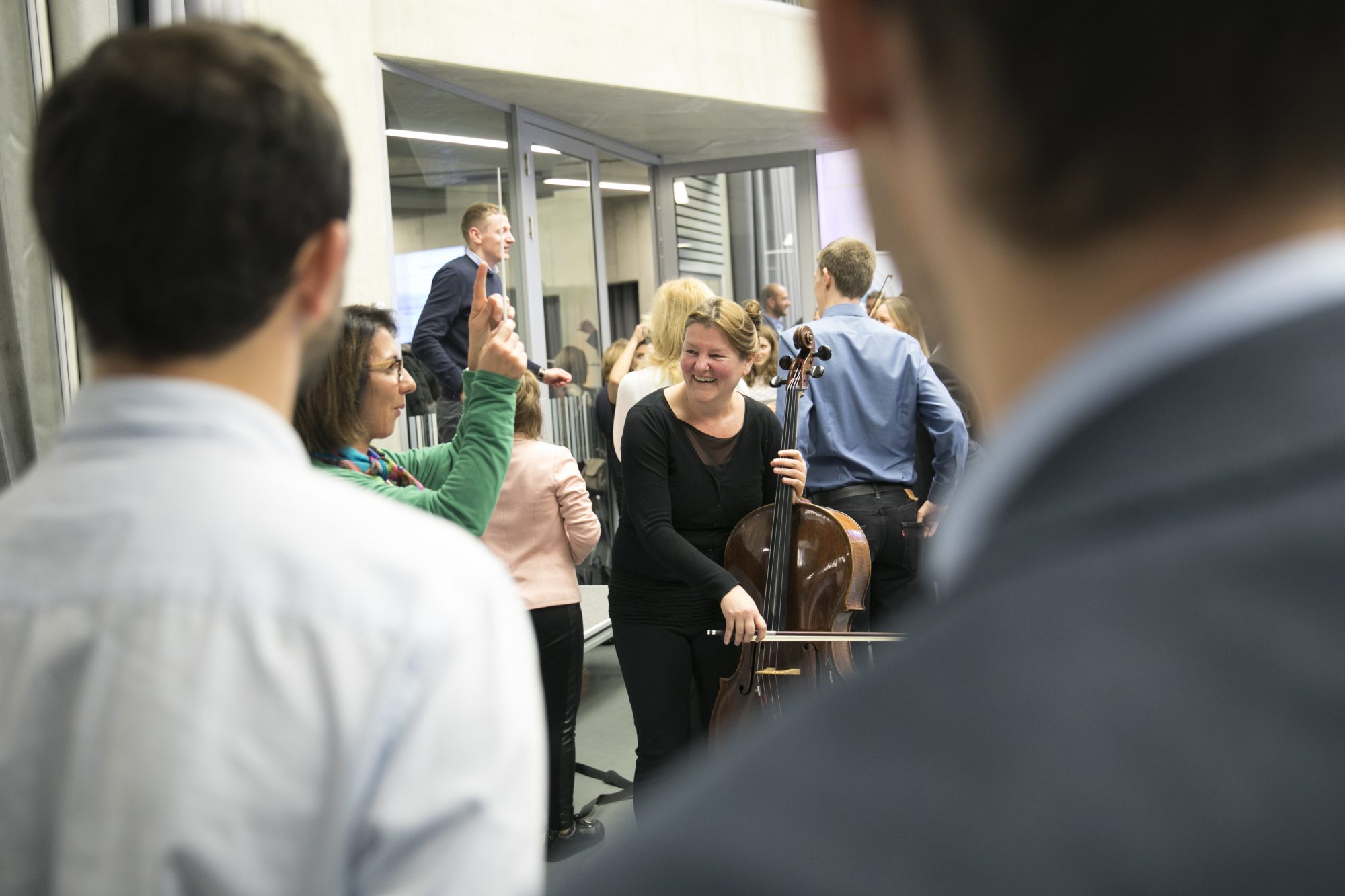 ... Balanced Leadership is our guiding theme
No previous knowledge of music required - Duration 1/2 to 2 days
Improving leadership impact by conducting, getting instant feedback and learning the
secrets of Balanced Leadership
Increasing team's performance and dynamic
by implementing peak orchestra's crucial success strategies
Aligning the team for customer orientation by learning from opera teams and their very special approach to stakeholder management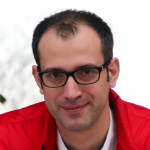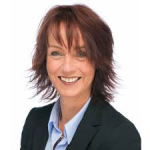 No previous knowledge of music required - Duration 1/2 to 2 days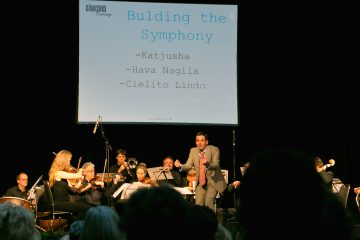 How peak conductors practise Balanced Leadership, win their team for challenging
goals and act in the panic zone
How traditional orchestras overslept digitalization, woke up brutally and created themselves newly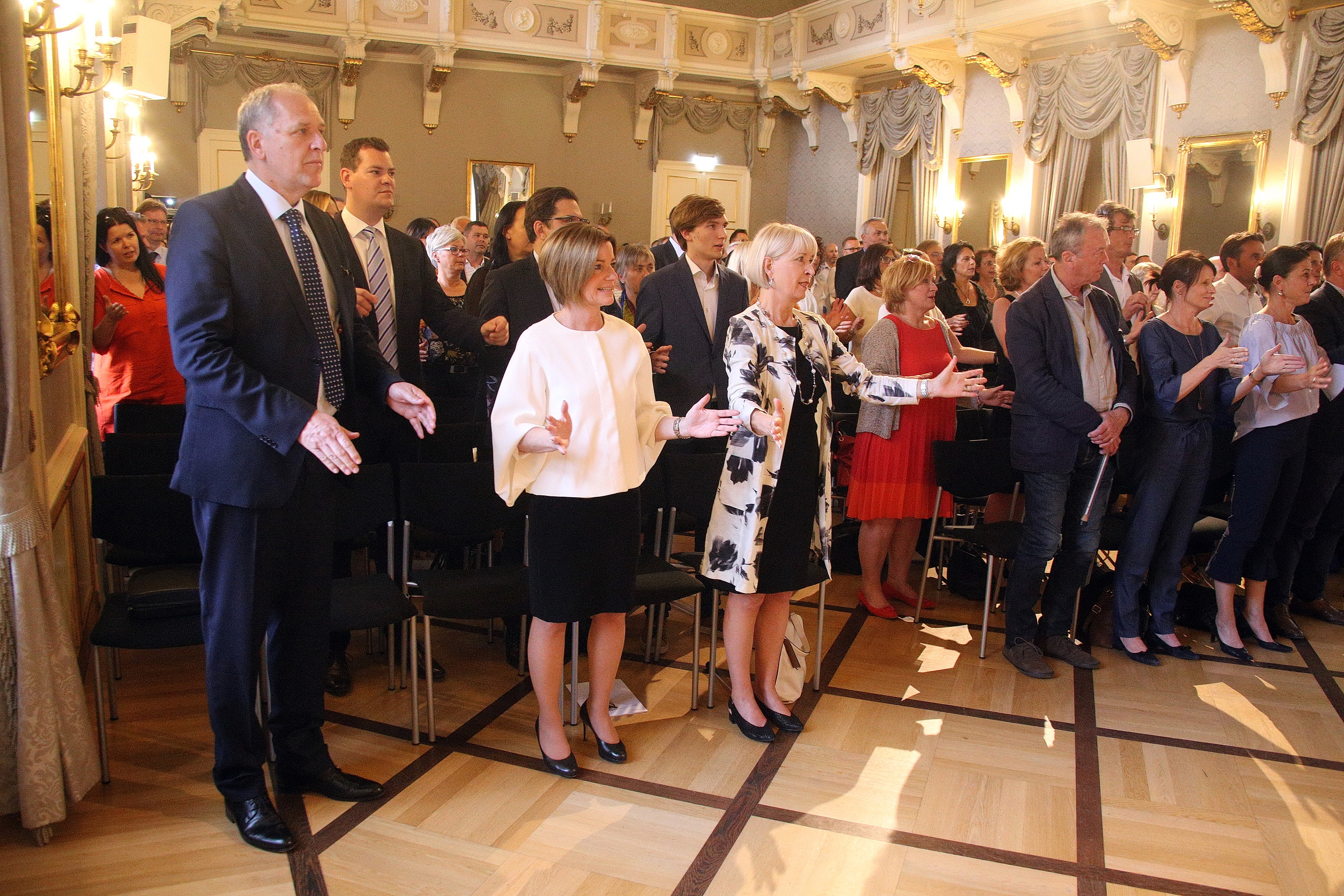 How guest conductors settle into the existing organization, build up trust and operate change effectively